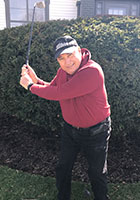 Craig Copper is the Director of Administration for Nenni and Associates. With over 30 years of experience in Human Resources Management, Craig provides Nenni and Associates industry clients with invaluable consulting and executive placement experience.
Expertise
Craig's experience encompasses multiple industries including manufacturing, chemicals, energy, and healthcare as a Human Resources professional. Prior to Nenni and Associates, Craig was the Vice President of Human Resources for a large Catholic Hospital Network for 18 years. Craig brings extensive experience in organizational training and development, talent assessment, and leadership development. Craig experience encompasses the United States, Canada, and Mexico.
Foundations
Craig has been involved throughout his career in professional and community focused activities where he served on numerous boards. He has completed a designation as Senior Personnel in Human Resources (SPHR) and was name Citizen of the year by the Kankakee Chamber of Commerce. He also is an Illinois Master Gardener who manages a community garden to supply food to families in need. Craig has a Bachelors Degree from Northern Illinois University.