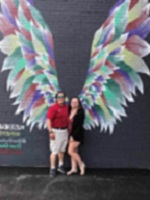 Jacob Helfrick joined the Nenni and Associates team in January of 2019 as a Candidate Analyst. He is currently enrolled at Kishwaukee College obtaining his Associates of Arts degree and plans on transferring to NIU to obtain a Bachelor's degree in Marketing.
Expertise
Jacob does have previous sales experience so during his time with Nenni and Associates he hopes to obtain industry knowledge and enhance his sales and communication skills.
Foundations
He enjoys spending time with his family, bass fishing, and being outdoors.
jhelfrick@nenniandassoc.com