Nenni & Associates and Corey Kravitz partnered with NAESCO, a Non-Profit Advocacy and Accreditation Organization to perform an executive search and identify a Senior Director of Government Affairs. The candidate would be required to coordinate advocacy activities and relationships with trade associations, environmental and consumer groups, and other Energy Service Organizations. The responsibilities would include developing and implementing an advocacy program to promote the business interests of NAESCO members, testify on behalf of NAESCO, and develop and implement alliances with trade associations, environmental and consumer groups, and other Energy Service Organizations. The Sr. Director of Government Affairs role also entails speaking engagements, research projects, contract work, and the development of organizational strategies and special programs as they arise.
Through the development of a relationship with the client that created a thorough understanding of their needs and requirements for the role, and with the use of Nenni & Associates' industry relationships, Corey pulled highly qualified candidates from non-profit advocacy and trade associations, as well as from the Energy Service Industry. After meticulously interviewing and vetting candidates throughout the executive search, Corey submitted four knowledgeable candidates to the client. The interviewing process continued until two finalists were identified.
The result of Corey's executive search was a final candidate with considerable experience and knowledge of the Energy Service Industry and a firm understanding of NAESCO and the Sr. Director of Government Affairs role. Thanks to their previous position as a board member of NAESCO, there was a clear comprehension of the overall organization and its current and future needs. The candidate had a proven track record of working alongside both state and federal government entities and had built a respectable portfolio of connections through networking. Ultimately, the candidate accepted a compelling offer that aligned with their career aspirations and would allow them the opportunity to do something different and give back to the industry in a unique and rewarding way.
Corey Kravitz, Managing Partner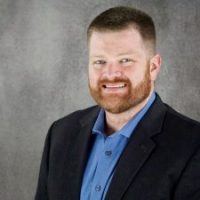 Corey Kravitz is a Managing Partner with Nenni & Associates, where he currently manages sales and account management within Energy Services, and Building Automation. In addition, he leads account management efforts for strategic accounts, developing strong relationships with clients to aid in personnel planning and organizational development.
Supporting Team
Jim Schafer

Managing Partner

Angelica Alcaraz

Team Operations Manager

Taryn Mathey

Account Manager