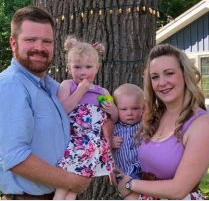 Corey Kravitz is a Managing Partner with Nenni & Associates, where he currently manages sales and account management within Energy Services, and Building Automation. In addition, he leads account management efforts for strategic accounts, developing strong relationships with clients to aid in personnel planning and organizational development.
Expertise
Since joining the company in 2011, Corey actively engages in industry trade shows, educational forums, and other outlets to educate himself and the organization, demonstrating a true desire to help his clients to meet their needs. Utilizing his professional network, he has introduced clients to numerous vendors and partners that addressed their business issues. Corey possesses a unique skill-set that shows true compassion for his clients and profession. He exemplifies Nenni and Associates mission statement, which is to be a true partner to all those he works with.
Foundations
Corey has a Bachelors degree and a Certificate in Advanced Professional Sales from Northern Illinois University. Corey enjoys volunteering for local non-profits, and has participated in the Empty Bowls at Oakton event for over 10 years. This event is an annual fundraiser that he and his family brought to Oakton Community College, each year raising thousands of dollars for local food pantries and homeless shelters. He is currently pursuing his Masters degree.