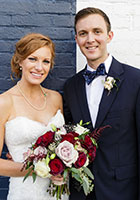 Jim Schafer is a Managing Partner for Nenni and Associates, specializing in the area of Lighting and Lighting Services. Jim's focus is on market intelligence and network development, consulting with clients to grow their organizations organically.
Expertise
Jim leads a team that focuses on the development of partnerships with both mid-sized and large organizations in the lighting space. Their clientele focus are manufacturers, distributors, and service vendors. Jim is highly regarded for his expertise in retrofit and LED, providing consultative and placement services. Since starting with the company in 2009, Jim continually develops new market relationships and is sought after for his market acumen.
Foundations
Jim has a Bachelor's Degree from Northern Illinois University. He is an active participant in multiple lighting and electrical conferences including LightFair, Edison Electric Institute, Illuminating Engineering Society, and Association of Energy Engineers.
"I wanted to contact you to give you an enthusiastic review of my experience working with Jim Schafer to secure my current position. Jim approached me with an unsolicited recruitment request and I have nothing but praise for his professionalism and overall performance. His advocacy on my behalf and his insights into the prospective employer resulted in an extremely effective interview process and a very satisfactory outcome, both in terms of placement and compensation."
Jose R., Corporate Manager