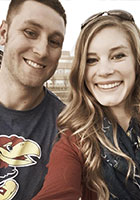 Sean Bayless is a Managing Partner for Nenni and Associates, where he leads business development and talent evaluation services in all areas of the HVAC market. An experienced senior manager, Sean is responsible for managing key relationships with HVAC Manufacturers and Mechanical Contractors.
Expertise
Sean leads a team who has an extensive background in HVAC Equipment/Service markets. Together they managing client's needs for market intelligence, talent assessments, compensation structures, organizational development, across multiple sub-segments including service sales representatives, plan and spec sales engineers, district & regional sales/operations leadership.
Foundations
Sean is a graduate of Northern Illinois University with an emphasis in Hospitality and Business Administration. Sean enjoys volunteering for non-profit organizations, being outdoors and working out. Son of a Chief Engineer for a multi-site Healthcare facility, Sean has been entrenched in the Service industry since a young age.